Vicki and Daughter Singing
Above Mack Doss, Classics IV
On this page I'll include a list of some of the friends we have known over the years, that not only performed locally but nationally as well.
Over the years I have met hundreds of entertainers, musicians, bands, and people of all types of entertainment.
Musicians are all like family, they have a close relationship because they understand a lot about people.
In a new book that is being wrtiien by myself Phil Cay and Jim Trucks, both musicians, we plan to have stories in the new book that you won't find any place else. These will be personal stories about the entertainers we have both known for many years.
Be sure and keep an eye on this website for more information.
This book is sure to be a collectable! You will find them in book stores all over the country and here on this site.
My Favorite Drummers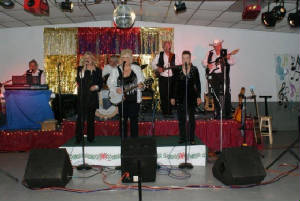 Email Me and Visit My New Site
Here's a link to the site of the company I own:
Here's a link to a friend's site: