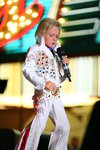 Many of our entertainers will be seen on this site
Some were with our band and some are friends we performed with
ORIGINAL PHIL CAY AND THE BLUE NOTES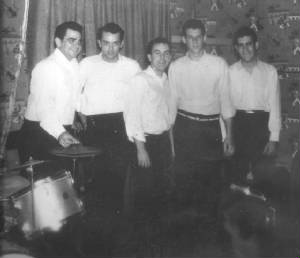 FIRST YEAR OF THE BAND 1958
ORIGINAL BUDDY SHAW AND THE CHANTELS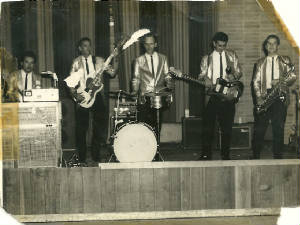 IN 1962
Phil Cay started his band in 1958 Phil Cay and the Blue Notes






















Phil Cay and the Chantels Featuring Vicki Lee, AND
GABRIEL THE STORM JARRETT, ALSO WITH OTHER GUESTS PERFORMERS.
STILL PERFORMING TODAY FOR SPECIAL EVENTS, PRIVATE PARTIES, PLAYING A VARIETY OF OLDIES, CLASSIC COUNTRY AND DANCE MUSIC.
ACCEPTING BOOKINGS WITH OUR FULL BAND, HUSBAND AND WIFE DUO PHIL AND CHARLOTTE CAY. REQUEST A FREE POSTAG. E PAID, CD OF 17 OF THE SONGS WE RECORDED IN THE 50'S AND 60'S. WE CAN PERFORM ONE NIGHT OR BOOKINGS BY THE WEEK AT A PRICE YOU CAN AFFORD.
LET US ENTERTAIN YOU AND YOUR GUSTS!
WE OFFER CATERING FOR YOUR PARTY BY CHEF CLAY.
CALL TODAY FOR AVAILABLE DATES AND PRICES 904-263-2770
If you danced to our music, our just came to some of our live shows we would love to hear from you maybe you could call or send an email philcay@yahoo.com Call 904-263-2770 We love hearing from our friends.
Phil Cay and the Chantels New Band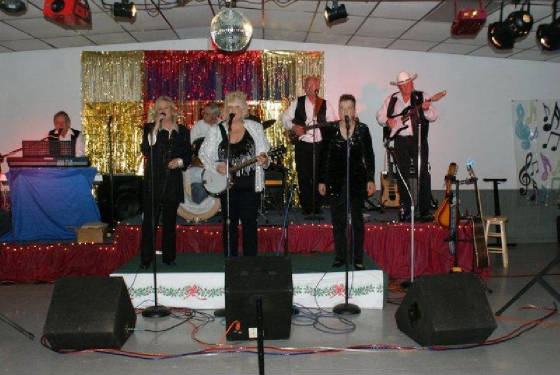 We play the music you remember
We play the music everyone loves and remembers!
1950's, 1960,s 1970's Classic Country, we specialize in DANCE MUSIC.
Playing our favorite Beach Bop Music.
The Original Phil Cay and the Chantels

We started out as Phil Cay and the Blue Notes

This is a photo taken after changing our name from Phil Cay and the Blue Notes to Phil Cay and the Chantels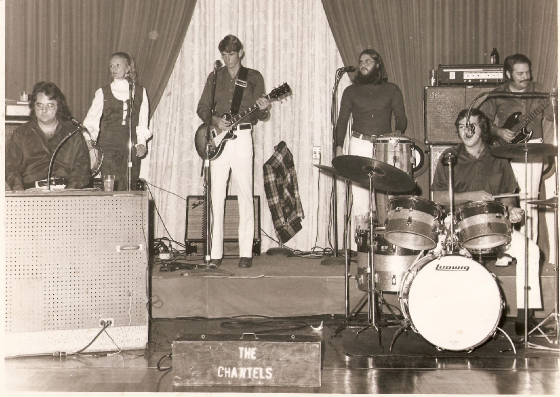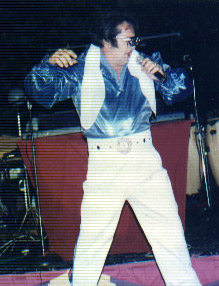 Phil Cay at a live Show
NOW you can have a FREE DVD of 17 songs we recorded from 1958 to 1963 FREE!!! All you need to do is email

philcay@yahoo.com

and ask for a free copy. These are copies of our original songs. Sent to you at no cost, we even pay the postage. AVAILABLE NOW FOR A LIMITED TIME.
WE ARE NOW AVAILABLE FOR PRIVATE PARTIES, INCLUDING OTHER ENTERTAINERS THAT WILL JOIN OUR SHOW.
WE CAN FURNISH OUR DUO, Phil and Charlotte Cay,TRIO OR FULL BAND!
WE CAN PROVIDE THE VICKI LEE SHOW WITH US
FEATURING OUR SPECIAL ENTERTAINER LIL' ELVIS GABRIEL "THE STORM" JARRETT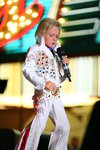 "MUSIC MAKES IT HAPPEN" by Doug Bracey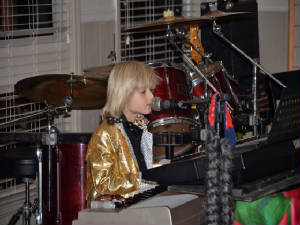 How About The "Beach Bop"?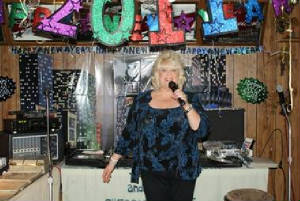 Featuring Vicki Lee
The VickiLee Show Live with Videos and songs
VICKY LEE ENTERTAINER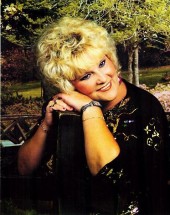 A GREAT SHOW
https://www.facebook.com/VickiLeeShow
And Many More Entertainers
I don't know just how many words I'm allowed her but I can't tell my entire story here. From the 1950's til maybe the 1980's I guess I must say they were the best years of my life.

I started a band in 1957, and had my first hit record : "Meet Me In The Barnyard" Phil Cay and the Blue Notes, on Hart Label.

We used to have so much fun playing music at the beaches back then, here in Florida, the dances were called BeachBop!!

I guess because so many young floks would listen to those grat 50's and 60's music and dance on the beach.

Everything was so much easier then, I felt so much freeer, happy, and loved the music my guys played.

We just started out playing themusic we loved, while most bands at that time played the old style country we were the only band with horns and we would play what everyone in those days called "Black Music" or "Soul" to me it just had the best dance beats for dancing and having fun.

I was talked into making our first record by a man "Henry Hartzog that owned a recording company.

We left Jacksonville and gave it a shot. Then in a few weeks We could hear them playing our song on the radio and on all the juke boxes.

Yes my friend, I still love those wonderful songs, so many great memories. So much fun and SOOOOO many good looking gals in their bathing attire at all the beaches.

We ended up with 15 recordings, some got air play some didn't, and by the way we never made any money from them like so many others, as the promoters never paid us back then.

All we got was a lot of bookings all over the country that did make us money because we were in demand.

I am writing a book about all the entertainers I have know and worked withover the years and you will be surprised at how many I have know and some I have done shows with.

I have a small website about my music if you would like to take a look

http:philcay.tripod.com

changed now to: www.philcay.com

My real name is Phil Cay, not Wayne Kay, I don't know how they got it misspelled, but it happens.

If anyone should ask me today, "What were the best years of your live" I would honestly reply "Wow! the 1950's I am so sorry the kids today will never have these great memories like we do.

How can you make love to RAP? And HARD Rock?

How can a RAP song bring back any thoughts about young lovers?

To me some of the songs you hear on the radio today have "NO SOUL"
Charlotte Cay singing with our band
Our first bands Phil Cay and the Bluenotes and Phil Cay and the Chantels
YES... WE ARE STILL PERFORMING AND WITH MANY GUESTS PERFORMERS..
WE ARE NOW ACCEPTINGS BOOKINGS FOR YOUR NEXT SPECIAL EVENT.
PLAN A PARTY AND HAVE US PLAY THE KIND OF MUSIC AND SHOWS THAT WILL ENHANCE YOUR PARTY~!!!
WE CAN PROVIDE A DUO OR A FULL 6 PIECE BAND PLAYING MANY OF THE GREAT HITS THAT MAKES ANY PARTY A SUCCESS!!
WE CAN INCLUDE WITH OUR SHOW: GABRIEL "THE STORM"JARRETT
AND THE COUNTRY LEGEND: THE VICKI LEE SHOW..
Las Vegas Live
CLICK ON THE ABOVE LINK THEN!
Please follow the links to hear her sing and see her first performance on American Idol..
Sung by: Stephanie Renae
CLICK ON THE SITE ABOVE FOLLOW INSTRUCTIONS
You will be instructed to OPEN THIS PAGE in another window
Click on the instructions it will take you to the correct page
Youtube videos of the Annual Reunion
Lycos has given me this FREE website..I have had it about 5 Years.
They are the best people to get a website from, AND you can have one like mine here FREE!!
They are very helpful and designing your own site is just as easy as typing a letter..Try it Out!
FOR MORE PHOTOS OF PHIL CAY AND FRIENDS GO TO" THE LINK LISTED BELOW FOR SOME OF THEIR SHOWS. EVENTS AND PARTIES
mMORE WILL BE ADDED DAILY
Jackie Black, played on several of our recordings.
He joined our band in the early 1970's
He played tenor and alto sax.
He now lives in North Carolina where he was born.
He still plays music for some special events.
Jackie lived in Jacksonville until the Atlantic Coast Line Moved their operation from Jacksonville. He worked in the photo reproduction department and played sax with our band weekends
JACKIE BLACK SAX PLAYER WITH THE CHANTELS
JACKIE PALYED WITH US ALL THROUGH THE 1970'S
THESE ARE MORE PHOTOS OF PHIL CAY AND FRIENDS CLICK THIS LINK
CLICK HERE FOR FAMILY AND FRIENDS PHOTOS
The original Phil Cay and the Blue Notes 1958
The First Musicians
Above: Ray McStevension, Phil Cay, Dale Dunkin, Johny Bowman, Jimmie Davidson, The Original Band Members 1958.
This was the original :Phil Cay and the Blue Notes"
Photo taken at the American Legion, Lakeshore Blvd.
This photo was taken in 1958 and it was the first gig we played
We were discovered there by Henry Hartzog of Hart Records
We recorded over 15 records from 1958 to 1965
And we are still performing, at private events
I am offering a free CD of all our songs to anyone that request it,
Just send me your email, I'll even pay the postage. Come on let's relive all those great years!! Phil Cay
PICTURED BELOW:
Beverly Cay Palmer, Phil Cay, Dell Sumner, Jimmy Davidson, Doug Bracey, Gary Mann
Phil Cay and the Chantels
LARRY GILLIAM-JERRY GOSLYN-PHIL CAY COMEDY SHOW
THE JOLY GREEN GIANT
THEY WAY WE DID IT
FREE GAS, FREE GROCERIES, FREE $200.00 Walmart GIFT CARDS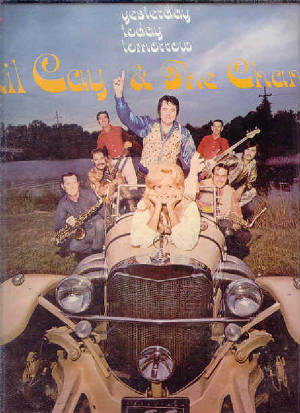 OUR NEW CD ALBUM JUST RELEASED!!!
This album contains 15 original songs recorded from 1958 to 1965
Most of these songs are collectibles on Ebay
By: Phil Cay and the Blue Notes
Phil Cay and the Chantels
Phil and Charlotte Cay and Friends...
The originals not remastered!
All these songs maintain the old sound of these songs
as if you stepped back into the past..1950's-1960's
Order Now for a FREE COPY! I even pay the postage.
We want our fans to have a copy!!
To Order Call 904-263-2770
Mail to: Cay's Publishing
118 North Walnut Street
Starke, Florida 32091 USA
These songs are digital copies of the originals..
Phil Cay and the Blue Notes Original Hit 1958
"Meet Me In The Barnyard" selling on Ebay for as much as $200.00 per copy as a Collectible
Gabriel "The Storm" Jarrett
He's Known as Lil' Elvis
From Las vegas to New York
This little guy will steal your heart!!
CLICK HERE SEE: GABRIEL "THE STORM" JARRETT HERE PHOTOS, VIDEOS, SHOWS
The Storm performs with us at a lot of our shows.
He can also perform alone with his own show.
For bookings call phil cay 904-263-2770 I will put you in touch with his manager
THE STOTM

GABRIEL
He sings and performs from his heart!!
Click the link below and watch Gabriel Live at some of his shows
Watch The Storm Perform Live https://www.youtube.com/results?search_query=gabriel+the+storm+jarrett&aq=f
Live From You Tube. This site features several entertainers from the Phil and Charlotte Cay Annual Entertainers Re-union CLICK HERE
The Original Chantels with Buddy Shaw, Connie Boswell, Keith Seaman, Bob Haynes and Phil Cay
Phil Cay and the Chantels Album
The Band With Horns and Brass
BRENDA HIPPS-PHIL CAY_AUDREA HIPPS
Several Videos from some of our shows
Phil Cay and Vince Oliver on Sax from the original
Phil Cay and the Blue Notes
Lead & Backup Singer with Phil Cay & the Chantels
Jerry Goslin,Sang on Many of Phil Cay & The Chantels Recordings More on Him On Other Pages
The Phil Cay Story More about our music and friends Click Here
Welcome To The Music of
Phil Cay and The Chantels Site
Phil Cay and the Chantels
Early Band Photo
Elvis, Charlie Armonus and My Sister Jackie Cay
A Visit With Elvis Presley
ELVIS AND PHIL CAY'S SISTER JACKIE CAY
Finally Jackie got to meet Elvis up close and personal
LOOK FOR A NEW BOOK NOW BEING WRITTEN
by: Phil Cay and Jim Trucks,
That will have all the information you ever wanted to know about local and national entertainers that we have personally know over the years (since 1958)
As Psalms 9:10 creeps closer to fruition in my life, I find my thoughts rapidly, drifting back. Hoping to recapture the feelings of that part of my life that is only ordinary if you are a "musician/entertainer." Good memories of people places and things: some fleeting and some vivid, have been relegated to the area in my being that preserves such things. Their recall is as refreshing as the water that quenches my thirst.
The hunger to revitalize present moments with surreal thoughts from a bygone era, can only be fed with words while we wait for that big reunion above the clouds.
While my hand is steady and my mind is cognizant, I intend to fill this book with as many of those nouns as time will permit.
Live with me as I travel back to Enlisted Men's, Cccil Field, Private Clubs on the navy bases here in Jacksonville, and the elegant homes and clubs of the elite along the river and ocean shores.
Envy me as I travel to Memphis and eat a peanut butter and banana sandwich with the king.
If we have crossed paths during my musical sewing oats years, you are an intrical part of this book. Maybe we played a song you liked, or maybe you married the bass player. Maybe you served food or drinks. Perhaps you were the bartender in one of the spots we frequented. Whatever the circumstance, you are part of this revival. So read on and remember. Perhaps it will awaken some memories of your own that have been slumbering long enough.
Jim (Jimbo) Trucks
After Phil Cay and the Blue Notes Came, Phil Cay and the Chantels, afetr retiring from the band, then a duo was formed with Phil and his wife Charlotte Cay.
Phil began alone playing his piano, keyboard and organ in piano bars at first, until Charlotte, his wife joined him as a singer.
Pictured Below Phil Cay, Beverly Cay Palmer, Dell Sumner, Gary Mann, Doug Bracy and Jimmie Davidson
Jackie Black was a member of the band for many years, he played the smoothest sax I've ever heard. Jackie is still playing in his home town in North Carolina. Jackie worked for the Atlantic Coastline railroad in the photo reproduction until the company moved to North Carolina,
Phil Cay in 1965
Phil Cay and the Chantels Early Band
Phil Cay, Charlotte Cay and Charlie Daniels
Charlotte prepared the meals for all the guys in the band
Steve Maxwell Band Member
Steve Lights, Sound Manager
Steve Maxwell stayed with our band until it was disbanded,
He traveled with us and took care of all the lights, sound and stage setup.
Today Steve has his own show as a singer and karaoke entertainer.
Steve not only worked with our band for many years but became a great friend.
On occassion Steve will do a double show with Charlotte and Phil at private parties.
Steve has stayed with us all these years and been a great help with not only our band but with Charlotte and I over the years.
Phil Cay
Charlotte singing at a live event with her husband Phil Cay.
Charlotte Cay Sings
Hope Etta James won't mind!!
Phil and Charlotte Cay performing live at a club in Jacksonville
Phil and Charlotte Cay
Performing At A Live Event
The photo below is of Phil Cay and Dick Broyles.
Dick Broyles was more instrumental in helping me learn more about music than anyone I have ever known.
Dick played music for many year around Jacksonville, and was my favorite musician. He could sing and play just about any type music.
Being a keyboard player and singer I admired his style and presentation of songs that after awhile I finally learned a lot of the music he played as a solo artist,
Thanks Dick
For your friendship and all your help.
Phil Cay
The original, Phil Cay and the Blue Notes. 1958
Vince Oliver, Sax-Johny Bowman, Drums-Jimmy Davidson, Base, Ray McStevenson Guitar-Phil Cay,Piano
The original musicians on our first recording, "Meet Me In The Barnyard"
OUR ALBUM HAS BEEN
RE-MASTERRED
"Yesterday Today and Tomorrow"
It can be ordered from this web site.
NOW ON CD!! $10.00
Dell Sumner From Original Lynard Skynard Band
Sister Bev Cay Palmer
Original Blue Notes
Original Band Members 1958
Vince Oliver, Sax, 1958
Vince played sax on our first record, "Meet Me in The Barnyard"
Pictured Above is Ray Walker and Phil Cay
Ray was the base singer with the Jordanaires that did the back up vocals for Elvis Presley on all his early recordings. Ray was from Jacksonville and graduated from Jackson High School in 1952.This photo was taken in 1972 when Phil Cay and the Chantels performed with Ray at his 20 year class reunion.
GLENN SNOW AND THE SNOWWMEN
He sings from his heart. Just good ole' Country the kind we all love!
Pictured above is my good friend, musician, recording artist, song writer, and singer Glenn Snow. You can purchase some of his CD's from this website. Just send an email requesting copies.
In 1958 the "Beach Bop" that's what they all called it here in Jacksonville. It all started at Jax Beach when all the kids would park thier cars along the beach, turn on their radios and dance in the sand to early Rock N' Roll.
Those were the best years of many lives.
At that time Phil Cay and the Blue Notes were performinhg at the American Legion on Lakeshore Boulavard, on the Westside of Jacksonville.
From there we went to Atlanta, Georgia, and Miami, Florida where we recorded our first records.
Our background singers were the "King Crooners"
When we recorded the T Bird, and in the same session John Stanberry and his "King Crooners" with the Blue Notes playing the music for them they made their first recording, "Messin' With My Girl"
They went on to make many other records on the Exello Label!
If you have danced to our music we would love to hear from you. Just give me a call or email me.
CLICK HERE To EMAIL or Call: 904-263-2770
I have always enjoyed entertaining while family members join in the fun. Charlotte, Phil's wife sings her own vocals and sings harmony with phil with on every job.
She has recorded several songs on their newest album.
If you would like a copy of the album let us know by emailing us.
She also owns a restaurant in Starke, Florida, Charlotte's Bistro. They both entertain there for private events
Phil Cay and Some Family Members
This was Phil with Family Members Entertaining at Charlotte's Bistro, Charlotte is Phil's Wife
This is a photo of Phil's favorite
performer, Ray Charles.
Ray is missed by all musicians
and entertainers.
Phil and Charlotte Cay With George Idle
New Years Eve American Legion
"Meet Me In The Barnyard" Phil Cay
Click on the above link and download
"Meet Me In The Barnyard"
Click on the above link to hear The T Bird
There was the Twist, the Shag and the Beach Bop and then there was the
T-Bird! This was a popular dance in the area, created by Phil Cay and the Chantels.
Phil singing some of his favorite Elvis Songs!
Phil Doing A Tribute to Ray Charles
Click Here For More on Phil's Shows
Click here! "MEET ME IN THE BARNYARD" Phil's Hit Record in 1958 This will take you to "THE HOUND" Radio Station Then scroll down to "Meet Me In The Barnyard" by: Phil Cay and the Blue Notes. to Hear His First Record!

VICKI LEE SHOW (My Favorite) Click here to see more!
Vicki Lee Our favorite entertainer..Please visit her website
An Award Winning Website
Hear "Meet Me In The Barnyard" Click on this link then click on Phil Cay and the Blue Notes and listen to my first recording 1958. Please let me know if you have a copy of this record.
Here you'll learn all about me: my interests and hobbies, the people in my family, my ,music, the songs I have recorded, and more. I've even included a list of my favorite links to other sites.
You will also learn about Phil Cay and the Blue Notes, the band members, how we started and all about our first record "Meet Me In The Barnyard" on the Hart Label.
This 45 is now highly collectible.
I will explain why, and when we changed the name to Phil Cay and the Chantell's.
We recorded several albums and made several more records on several labels.
If you have any of those records I would like to talk with you.
WE PLAY THE 1950's AND MORE!!
George Idle, Sax
George always added something special to our music.
He can play any style music from rock to soul to nice easy listening music.
Here's a guy with personality plus.
Every where we played people loved to hear his music.
George is still playing at parties and special events and once in awhile he will play with us.
George performed with Phil Cay and the Chantels for many years.
He has played on many recordings over the years for other popular singers.
George Idle. Sax
George played with
Phil Cay and the Chantels
for many years.
TYPE IN TO EMAIL philcay@hotmail.com philcay@yahoo.com
Jerry Goslin, Lead and Back Up Vocals
He Sang on All Our Recordings
And has written many songs and recorded on
his on in recent years.
Jerry now resides in Orlando. He has been recorded
by Walter Eaton of the Classics IV, A&R
Jerry was a member of Phil Cay and the Chantels for many years.
We performed comedy in our shows and Jerry was one of
the principle performers in our comedy show.
BAND MEMBERS of the 1970's
Jerry Goslin, Jimmy Davidson, Dale Sumner, Doug Bracey, Phil Cay, Beverly Cay Palmer, Gary Mann and George Idle not pictured here.
Only two of the original Chantells are in this photo.
The original band leader was Buddy Shaw, with Connie Boswell, Keith Seamen, Bob Haines, Phil Cay, and Andy Shaw.
The original Blue Notes consisted of: Phil Cay, Jimmy Davidson, Johny Bowman, Ray Mcstevenson, and Vince Oliver.
Here I will add an entry whenever I make an update to my web site. Where appropriate, I'll include a link to the change. For example:

11/1/01 - Added new photos to Vacation Album page.
This way I will keep you posted of any changes or additions. I will try to add new information as I receive it daily.
Every year on Memorial Day my wife Charlotte and I host a party at our home on Sampson Lake and invite all our friends to come and join the fun. We have food for everyone, and all the ladies bring a favorite dish, kinda like the old dinner on the ground.
All our musician friends come set up and we have a big jam session all day.A lot of our friends some new, and some are the musicians we worked with over the years.
If you would like an invitation to our next party just get on our mailing list by calling me or Email me: 904-263-2770
philcay@yahoo.com
Click here to send a message all emails will be answered
Email
Call 904-263-2770
to talk with Phil
listed with american dream of Starke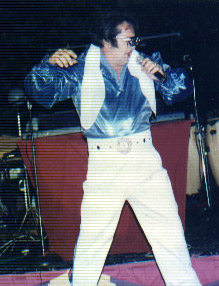 The Back of the House Over Looking The Lake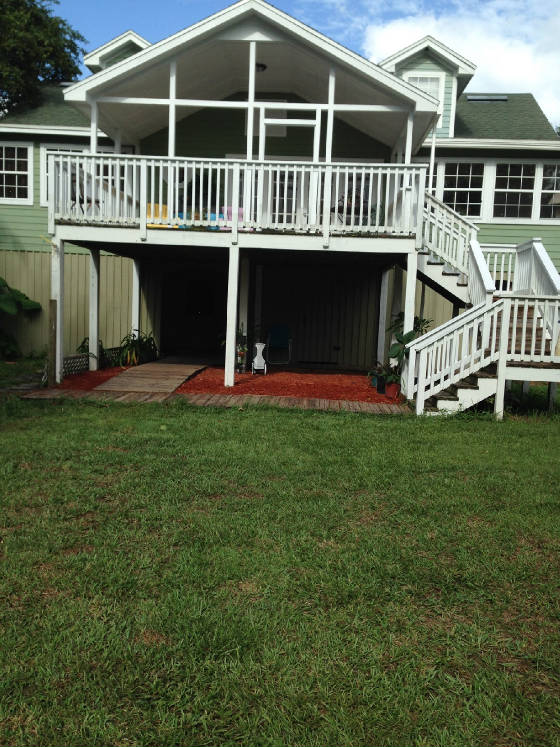 FACING SAMPSON LAKE IN STARKE, FLORIDA
<div>Our&nbsp;Home On The Lake</div><div>3 STORY, 2 1/2 BATHS, LOT SIZE 1.1/2 ACRES, LISTED WITH AMERICAN DREAM REALESTATE, TOTAL HEAT AND AIR, TO FIND OUT MORE PLEASE CALL 904 263 2931 CHARLOTTE CAY </div>
Our photos are being restored. Someone hacked into my site and deleted some of my photos but I still have them and many more new ones. I will be adding them soon. Thank You for visiting my website Phil Cay
I WANNA BE A COWBOYS SWEETHEART
MORE VIDEOS OF OUR 10TH ANNUAL MUSICIANS REUNION
CLICK BELOW
Before you get started at looking at our site please check my other new website that 100's of musicians are involved in and it's free to join!! Love to have you as part of my team
You will be amazed...Really! You can call me if you like: 904-263-2770
I'll be glad to hear from you.
Ray Walker, of the Jordaniars, arranged a meeting with Elvis Presley for my sister Jackie and at the time her husband Charlie Armonus. This was taken at the home of Elvis.
Pictured Above: on the right Charlotte Cay, after the band days Phil and Charlotte married and became a husband wife duo.
With Phil on the keyboards and Charlotte singing along with Phil and singing her favorite songs.
"Meet Me In The Barnyard" Phil Cay and the original Blue Notes on Hart BLUE Label Background music for Farm Festival